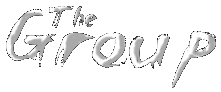 Real Name: Brian Hugh Warner
Name Source: Marilyn Monroe and Charles Manson
Birthday: 01/05/69
Role: Accusations, Child Manipulations, Backwards Masking, Polaroids, Spitting,Self-mutilation, Chickens, Vocals, Guitar,Pan Flute.
---
Real Name: Jeordi White
Name Source: Model Twiggy and Richard Ramirez
Birthday: 06/20/71
Role: Base Tendences, Mini-Cassette, Fag Bass, Wigs, Lead and Rythm Guitars, Avoustic Guitars, Bass.
---
Real Name: Stephen Gregory Bier Jr.
Name Source: Singer Madonna and John Wayne Gacy (Pogo)
Birthday: 03/06/??
Role: Hammond Organ, Theremin, Saxophone, Calliopenis, Brass, Babies, Distorted Muzette, Loops, Sound Deformation, Poops Games, All Keyboards, Loops and other Original Pieces of 16-bit Audio Information, Synthesizer.
*He also plays in the band Stone Temple Pilots.
---
Real Name: Kenny Frank Wilson
Name Source: Ginger Rogers and Albert Fish
Birthday: 09/28/66
Role: Kiddie Pops, Live Drums, Programing and Introducing.
---
Real Name: John Lowery
Role: Live Guitarist for Mechanical Animal.
---
Fromer Members
---
Real Name: Fred Streithorst
Role: Hitting.
---
Real Name: Micheal Yip aka Linton
Role: Live Guitarist for Anithchrist Superstar.
---
Real Name: Scott Putesky
Role: Psychoacoustical Guitars, Analog Distorted Filth Box, electric Twangdoodles, Cigarettes.
---